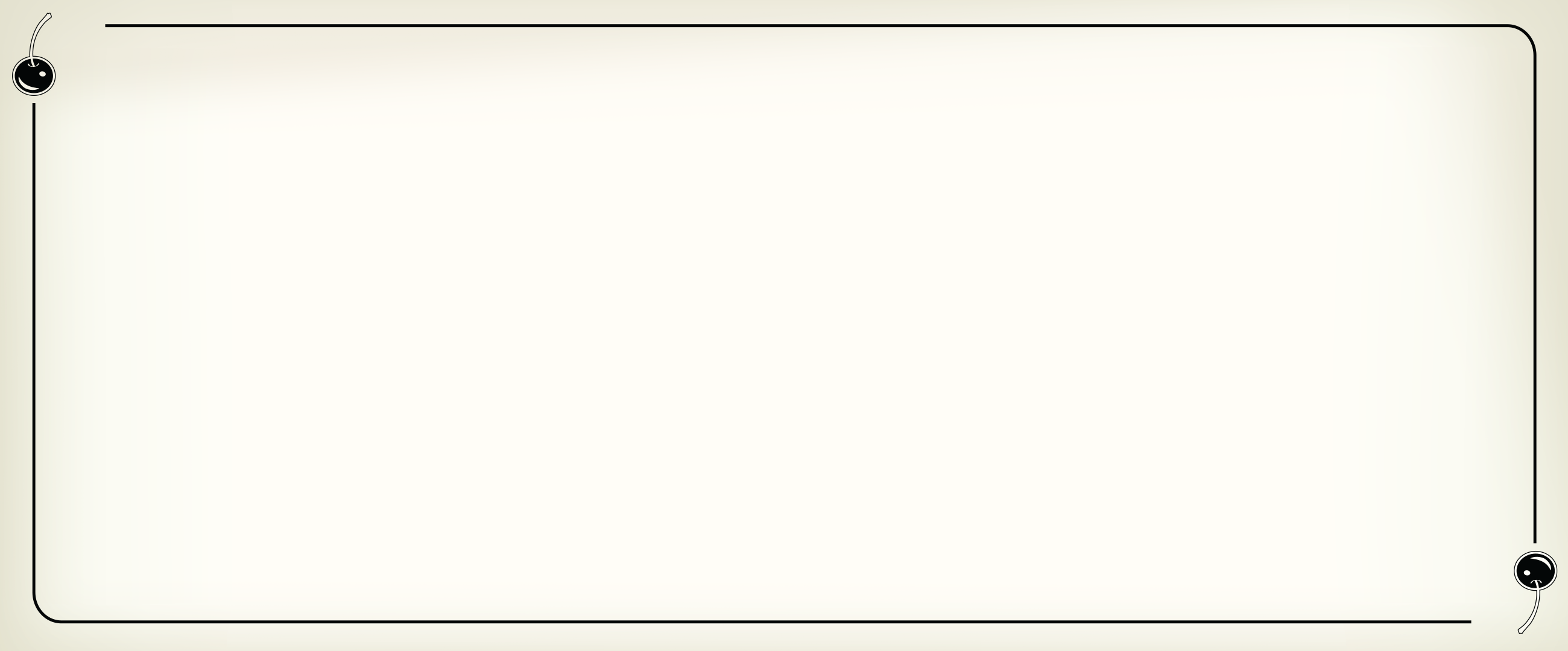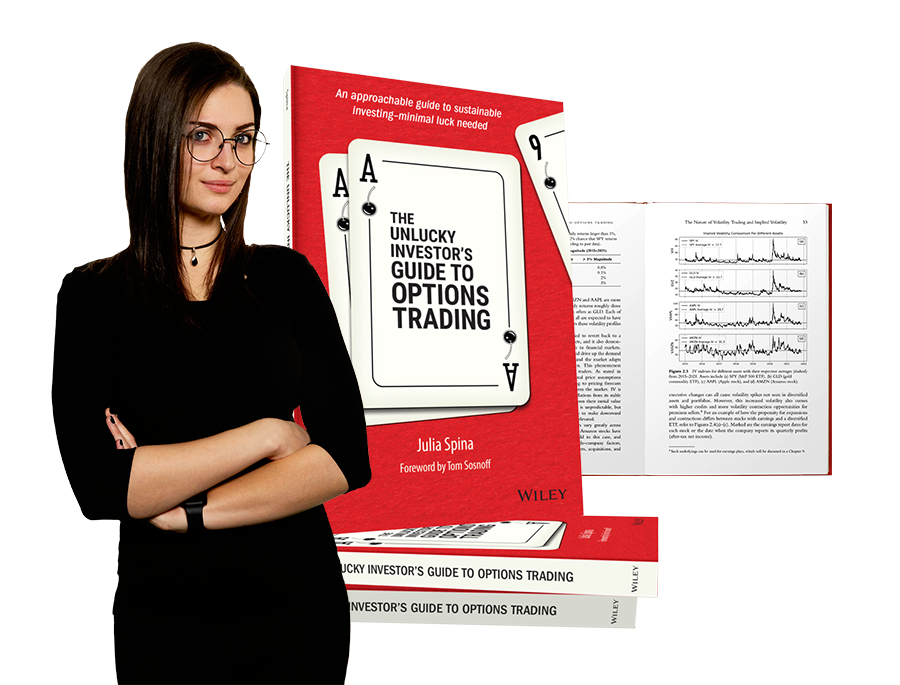 An approachable guide to sustainable options trading, minimal luck needed.
Most traders who are successful long-term do not rely on luck, but rather their ability to adapt, strategize, and utilize available tools and information. Modern markets are becoming increasingly accessible to the average consumer, and the emergence of retail options trading is opening a world of opportunities for the individual investor. Options are highly versatile and oftentimes considered complex financial instruments. So where should beginners start?
The Unlucky Investor's Guide to Options Trading breaks down the science of options trading to suit interested traders from any background. Using statistics and historical options data, readers will develop an intuitive understanding of the potential risks and rewards of options contracts. From the basics of options trading to strategy construction and portfolio management, The Unlucky Investor's Guide to Options Trading guides readers through the world of options and teaches the crucial risk management techniques for sustainable investing.
"Options trading and cards for money aren't for fools hoping for luck. This is a serious but easy to read introduction for those ready to try constructing options trades."
-Aaron Brown, Author of The Poker Face of Wall Street and Red-Blooded Risk
"Captivating - that usually describes a spy thriller, but it applies well to this options trading book ...
If you think you know everything about options already, this book will surprise you."
-Ernest P. Chan, Author of Quantitative Trading: How to Build Your Own Algorithmic Trading Business
About the Author
Julia Spina is a member of the research team and podcast co-host at tastylive, and co-author of The Unlucky Investor's Guide to Options Trading. Drawing from her background in physics and experience with signal processing and data analysis, Julia introduces viewers to topics in quantitative finance and their applications in options strategy development on The Skinny on Quantitative Finance. You can also find her co-hosting Research Specials Live alongside her fellow researchers or pitching trade ideas in Trades From the Research Team.
Prior to transitioning into finance, Julia worked as a regenerative medicine research scientist before attending the University of Illinois at Urbana-Champaign in 2015. At the University of Illinois, she earned bachelor's degrees in engineering physics (2017) and applied mathematics (2017) and a master's in physics (2018). Her research focus throughout her graduate and undergraduate studies was experimental quantum optics, and her primary projects included investigating the effects of measurement in optical quantum systems and using single-photon sources to determine the lower limits of human vision and perception.
tastylive content is created, produced, and provided solely by tastylive, Inc. ("tastylive") and is for informational and educational purposes only. It is not, nor is it intended to be, trading or investment advice or a recommendation that any security, futures contract, digital asset, other product, transaction, or investment strategy is suitable for any person. Trading securities, futures products, and digital assets involve risk and may result in a loss greater than the original amount invested. tastylive, through its content, financial programming or otherwise, does not provide investment or financial advice or make investment recommendations. Investment information provided may not be appropriate for all investors and is provided without respect to individual investor financial sophistication, financial situation, investing time horizon or risk tolerance. tastylive is not in the business of transacting securities trades, nor does it direct client commodity accounts or give commodity trading advice tailored to any particular client's situation or investment objectives. Supporting documentation for any claims (including claims made on behalf of options programs), comparisons, statistics, or other technical data, if applicable, will be supplied upon request. tastylive is not a licensed financial adviser, registered investment adviser, or a registered broker-dealer.  Options, futures, and futures options are not suitable for all investors.  Prior to trading securities, options, futures, or futures options, please read the applicable risk disclosures, including, but not limited to, the Characteristics and Risks of Standardized Options Disclosure and the Futures and Exchange-Traded Options Risk Disclosure found on tastytrade.com/disclosures.
tastytrade, Inc. ("tastytrade") is a registered broker-dealer and member of FINRA, NFA, and SIPC. tastytrade was previously known as tastyworks, Inc. ("tastyworks"). tastytrade offers self-directed brokerage accounts to its customers. tastytrade does not give financial or trading advice, nor does it make investment recommendations. You alone are responsible for making your investment and trading decisions and for evaluating the merits and risks associated with the use of tastytrade's systems, services or products. tastytrade is a wholly-owned subsidiary of tastylive, Inc.
tastytrade has entered into a Marketing Agreement with tastylive ("Marketing Agent") whereby tastytrade pays compensation to Marketing Agent to recommend tastytrade's brokerage services. The existence of this Marketing Agreement should not be deemed as an endorsement or recommendation of Marketing Agent by tastytrade. tastytrade and Marketing Agent are separate entities with their own products and services. tastylive is the parent company of tastytrade.
© copyright 2013 - 2023 tastylive, Inc. All Rights Reserved.  Applicable portions of the Terms of Use on tastylive.com apply.  Reproduction, adaptation, distribution, public display, exhibition for profit, or storage in any electronic storage media in whole or in part is prohibited under penalty of law, provided that you may download tastylive's podcasts as necessary to view for personal use. tastylive was previously known as tastytrade, Inc. tastylive is a trademark/servicemark owned by tastylive, Inc.